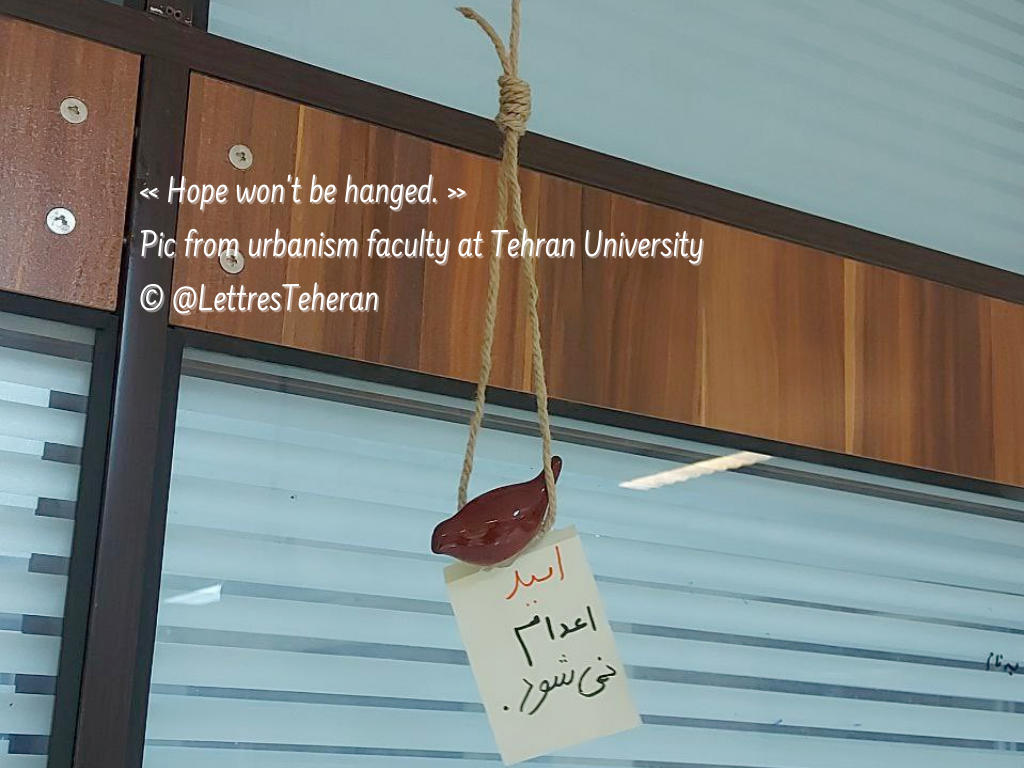 🇬🇧 Joint press release with CMECH and CME CHU, December 12th, 2022
🇫🇷 French version : Les droits de l'homme, l'enseignement et la pratique médicale sont en danger en Iran

For nearly three months and following the death of a young woman of 22 years, Mahsa Amini, the Iranian academic world, like the whole society, is the place of daily demonstrations repressed in an unprecedented violence. The Iranian people are trying to express their rejection of the dictatorship in place and the political, cultural and economic conditions it imposes by force. However, the peaceful cries of protest have been, each time, repressed in blood.
The current situation is characterized by the pivotal role of women, students, and high school students, with a majority of those arrested under the age of 25 and at least 45 under the age of 18.
Universities are daily places of repressed demonstrations. Students are arrested within these sacred places of knowledge and training.
Ambulances are used to transport law enforcement personnel. Worse still, the injured are sought out even in emergency rooms, where they are deprived of care and arrested. Doctors are threatened and forced to issue certificates concealing the origin of injuries and deaths.
Many arrests have been made and death sentences or long prison terms have been handed down.
According to several concordant sources, several doctors who refuse to be accomplices are arrested. The most elementary help and care for the wounded would be voluntarily prevented or delayed. Thus, places of care and universities are no longer the inviolable enclosures they should be.
Following a summary trial by a court and against the respect of basic human rights, a death sentence was recently pronounced against a fellow radiologist, Dr. Hamid Ghareh Hasanlou, arrested during a demonstration. His wife, a laboratory technician, was sentenced to 25 years in prison. Thirteen other death sentences were handed down to young protesters. And one of them Mohsen Shekari, aged 23, was executed on December 9.
As doctors, academics, in solidarity with our French colleagues of Iranian origin, we cannot remain silent in the face of these abuses which we condemn and denounce with the utmost firmness.
Beyond our support for the Iranian people, we protest against the pressure exerted on doctors and teachers in the exercise of their profession and against the massive and arbitrary arrests of students.
We call for the immediate suspension of all death sentences.
Pr Didier Samuel
Président de la conférence des doyens des facultés de médecine
Dr Thierry Godeau
Président de la conférence des présidents de CME des Centres hospitaliers
Pr Rémi Salomon
Président de la conférence des présidents de CME des Centres hospitaliers universitaires